One of the many advantages of Kerridge End Holiday Cottages, is our location. Close to the major cities of Chester and Manchester as well as many National Trust properties and other exciting places to visit. We are also on the edge of the Peak District, Goyt Valley and the Macclesfield Canal with walks or bike rides for all abilities.
On this page we have highlighted a few which we hope you will enjoy during your stay at Kerridge End Holiday Cottages. Links to local events are also provided here.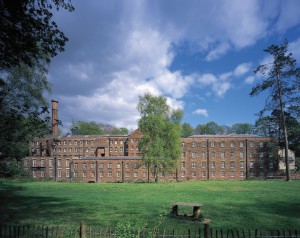 Quarry Bank Mill
Web: http://www.nationaltrust.org.uk/quarry-bank/
Built in 1784 by Samuel Greg to process cotton. The mill is built beside the river Bollin, whos water was used to power a giant water wheel which in turn powered the mills cotton looms. The site effectively has 3 attractions; Quarry Bank Mill, the Apprentice House and the Secret Garden, which will take three and a half to four hours to view. Visitors can tour both the Mill and the Apprentice House at Quarry Bank as well as enjoy pleasant walks through the surrounding woodlands and gardens.
Quarry Bank mill is located in the village of Styal, close to Manchester Airport.
Throughout the year the mill holds special events which can be viewed on the Quarry Bank Mill website. Plus plenty to see and do for all ages.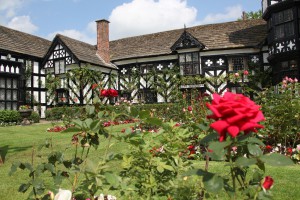 Little Moreton Hall
Web: http://www.nationaltrust.org.uk/little-moreton-hall
Situated on the A38, just outside Congleton, Little Moreton Hall was once the home of the Moreton Family, who where great land owners of the county of Cheshire. The hall is a moated late-medieval coutyard manor-house which dates back to the 15th Century and is a unique piece of architecture due to its age, its construction and its leaning walls and sloping floors. It is one of the finest examples of a medieval moated manor house in England and is of outstanding historical interest. As well as the Hall, the house contains an example of the long gallery where minstrels can sometimes be heard on special occasions.
Little Moreton Hall also comprises a knot garden, restaurant serving period food and many countryside walks.
Guided tours can be booked throughout the day.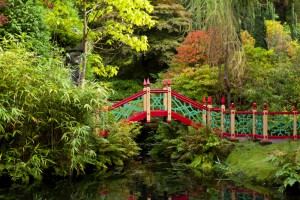 Biddulph Grange Gardens
Web: http://www.nationaltrust.org.uk/biddulph-grange-garden/
These varied and interesting gardens, designed in the mid 1850's by James Bateman are split into compartments each containing a different theme. With gardens inspired by areas from around the world, such as the Egyptian Court or the Chinese garden, these gardens offer a great variety of plants and architecture.
Characters from the history of Biddulph Grange can sometimes be found walking the gardens in period costume.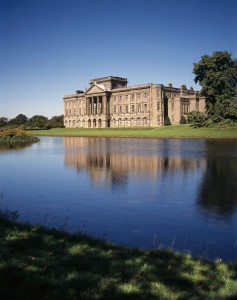 Lyme Park
Web: http://www.nationaltrust.org.uk/lyme
Known to many people as Pemberley the place where the BBC's adaptation of Pride and Prejudice was filmed. This 1400 acre park land has many varied walks and several outbuildings, such as the Cage, around the park. The main house at LymePark was once a Tudor house which was transformed by the Venetian architect Leoni into an Italianate palace.
Lyme Park has a new adventure playground and lots of children s events throughout the year. There is a vast medieval deer park, moorland and woodland estate to explore. The famous scene in Pride & Prejudice (1995) where Darcy emerges from a lake was filmed here. There is also a tranquil Victorian garden, with roses, reflection lake and sunken parterre to enjoy.
The house is open for tours on the dates advertised on the National Trust website and has the usual National Trust facilities.
Tatton Park
Web: http://www.tattonpark.org.uk/
Located close to Knutsford Town Centre and set in 1000 acres of beautiful parkland with tree-lined avenues and is home to herds of red and fallow deer. There are over 250 years of collections to be enjoyed. There are many themed areas including the formal Italian Garden, Rose Garden, Topiary, Pinery/Vinery and Maze. The stylish Japanese Garden is one of the finest in Europe and is celebrating 100 years since the commissioning by Alan de Tatton, 3rd Baron Egerton of Tatton.
Tatton Park has two historic houses, the Mansion and the Tudor Old Hall as well as Award winning gardens, a working farm, speciality shops and events throughout the year.
Tatton Park is host to the yearly RHS flower show – Tatton Park.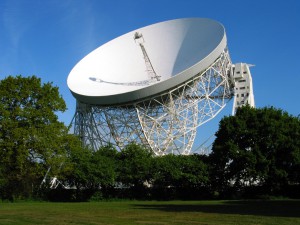 Jodrell Bank
Web: http://www.jodrellbank.manchester.ac.uk/
Jodrell Bank Visitor Centre is home to the world famous Lovell Radio Telescope and the Jodrell Bank Observatory, the astronomy research centre of the University of Manchester. A new £3 million discovery centre has just opened it s doors. The new centre includes a "Planet Pavilion" with a glass-walled cafe overlooking the famous telescope and a "Space Pavilion" which will be used for events and exhibitions. Jodrell Bank has been shortlisted for World Heritage Status.
Not only is Jodrell bank home to the Lovell telescope, there are other facilities such as the Arboretum, which is a wonderful haven of relaxation, with many ponds, natural wildlife and colourful National Collections of Malus and Sorbus. It has been chosen as the headquarters for the world s biggest telescope, the Square Kilometre Array.
Jodrell Bank is located about 6 miles west of Macclesfield.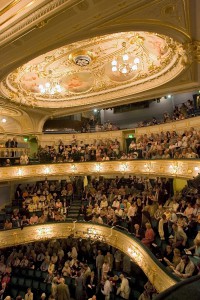 Buxton
Web: http://www.visitbuxton.co.uk/
The spa town of Buxton is located at the heart of the Peak District National Park in the county of Derbyshire, around 10 miles from Kerridge End.
Buxtons traditional popularity is based upon its famous spa mineral water, which flows at a constant 27.5°C and is reputed to have healing powers.
The town has some magnificent buildings such as the Opera house, with its varied programme of entertainment, and the Pavilion Gardens which are set in 23 acres close to the river Wye.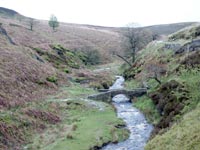 Goyt Valley
Web: http://goyt-valley.org.uk/
The Goyt valley is a great place to go for walks, offering a great variety of scenery from open moorland, wooded hillsides, deep cut streams and the Fernilee and Erwood reservoirs.
Goyt valley is within 15 minutes drive of the cottages and is accessible by public footpaths for those wishing to walk there.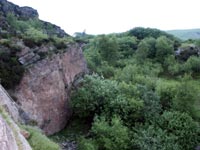 Teggs Nose
Web: http://www.teggsnose.co.uk/
Part of the Gritstone trail and within easy walking distance of Kerridge End and Macclesfield forest. Teggs Nose was a one time stone quarry in Macclesfield of old and is now a country park.
The area still contains some of the mine machinery, although now they are museum pieces. There are many paths around the area, you can even walk to Macclesfield forest, Shutlingloe and Macclesfield Canal from here.
The highlight of Teggs Nose for us is the views of Macclesfield and beyond, you can even see Jodrell Bank from Teggs Nose but especially at sundown when all the street lights in Macclesfield come on. Stunning.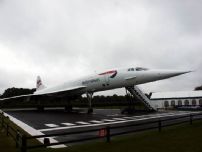 Concorde at Manchester Airport
Web: http://www.manchesterairport.co.uk/manweb.nsf/Content/ConcordeAircraft
Visit the worlds most famous Concorde G-BOAC at Manchester Airport Aviation Viewing Park. On selected dates Concorde is open for public guided tours and the Concorde at Manchester Airport has the only fully accessible flight deck in the UK. Guided tour take you in the flight deck, the main passenger area and underneath, and range from Technical Tours to Champagne Tours.
The Aviation viewing park also has other airplanes to visit as well as being located close to the main runway, ideal for experiencing the sight, sounds and smells of the aviation world.
Macclesfield Forest
Web: http://www.macclesfield-forest.co.uk/index.html
Where to start with Macclesfield forest? The area is a walkers paradise with trails for all abilities. There are many trails around the forest area and its four reservoirs.
Our favourite is the walk through Macclesfield forest up to Shutlingloe (also known as the Cheshire Matterhorn), to Wildboarclough, to Forest Chapel, to Trentabank Reservoir and returning to Macclesfield Forest.
A distance of around 7 miles and climbing to around 1500ft in height.
Diary of Local Events and Attractions
To help you plan your stay with us details of Local Events and Attractions in the area can be found by clicking on one of the following categories below: (Please note: the following links will open in a new browser window)
Images and text re-produced with kind permission from Mike Porter.