Green Tourism Policy Statement for Kerridge End Holiday Cottages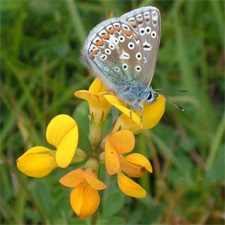 We are a small family run business, who cares about our environment and long-term sustainability.  We are committed to make Kerridge End Holiday Cottages as environmentally friendly as possible.
To demonstrate our commitment to sustainability and protecting the environment we have been assessed under the Green Tourism Business Scheme (GTBS). The GTBS is a national sustainable tourism certification scheme. We are delighted and extremely proud that we achieved a Gold Award when assessed against a rigorous set of environmental impact and sustainable criteria. We are the first self catering holiday cottages to gain a Gold Award in Cheshire. The Gold Award indicates that we are working in the right direction!
Some of the steps we have taken and are taking in our quest towards carbon neutrality are detailed below:
Environmentally friendly cleaning products that do not contain phosphate are used in all our cottages. All our linen is laundered on site using eco products.
We ask our guests to help us by recycling paper, glass, cans and cardboard using the green boxes provided. Other recycling opportunities are explored as they arise.
Rainwater is collected for use in the gardens and for guests to clean walking boots, cycles etc.
Recycled paper is used in the office and for toilet rolls, tissues and kitchen towels. Email is used to communicate where possible to reduce paper consumption and freight costs.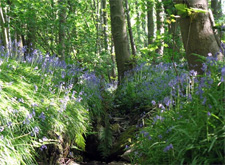 All our cottages have efficient self condensing boilers, radiators fitted with thermostats, thermal insulation which complies with the latest building regulations for energy efficiency, double-glazing, and water conserving cisterns.
Most of the appliances in the cottages are A – Rated to minimize energy consumption. The majority of light bulbs used are energy efficient. 
Outdoor lighting is on movement and dusk to dawn sensors.
Our energy and water consumption are monitored to identify opportunities to reduce consumption. Energy tariffs are reviewed on a regular basis.  We have made an eco-friendly choice by switching our energy supplies to use 100% green electricity.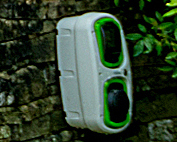 This green electricity is used for our EV charging point, available to guests at no extra charge.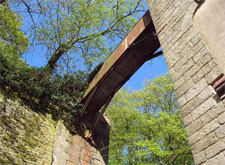 Our guest information files in the cottages and on our website have local information on what to do, where to go and where to eat close to Kerridge End Holiday Cottages. While we cannot completely eliminate the need to travel by car for most of our guests there are lots of ideas for "more or less" car free days. The cottages are on a local bus route and details of bus and train timetables are provided. A pick up and drop off service is available for guests arriving and departing from Macclesfield Train and Bus Station. 
A great way to see Cheshire at its best is by exploring the walking routes and cycling paths which we have in abundance! Enjoy a leisurely walk around Kerridge Ridge to take in the "Kerridge Ridge and Ingersley Vale Project". This is a community project surveying important historical and industrial heritage features, the wild life and the landscapes on our doorstep.   To learn more about this project and how you could become involved, even if only for one day, please visit http://kriv-volunteers.blogspot.com/
A day in the countryside without the car.
We are committed to a continuous improvement in environmental management to benefit us all and future generations. We would ask you to support us with this by contributing to this whilst staying at Kerridge End Holiday Cottages.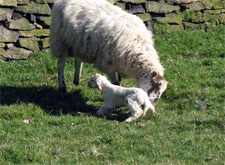 Suggested areas where contributions can be made are as follows:
Switch off lights and TVs when not in use
Please close doors and windows when you have the need to use the heating
Please adjust the heating in individual rooms to suit your requirements
Please avoid excessive use of water, boots etc can be cleaned using rainwater collected in the trough in the courtyard
The local council provide recycling facilities; we would ask you to use these, a box is provided outside each cottage to collect recyclable materials
Bins are located in each kitchen for the disposal of compostable kitchen waste
There is a local bus service which links into the railway station at Macclesfield, use of this can contribute and give you a break from driving
Local produce can be sourced from "The Lost Garden of Rainow", please ask for details
Deliveries of milk, cream, eggs and orange juice can be arranged from our local farmer
We would welcome any ideas that you have, that could help Kerridge End Holiday Cottages to be more 'environmentally friendly', particularly while not affecting the enjoyment of our cottages
 Visit www.climatecare.org to find out more and offset the carbon emissions generated by your holiday. ClimateCare is a service that reduces greenhouse gases on behalf of individuals and organisations, to compensate for their impact on the climate. ClimateCare uses funds to reduce emissions through worldwide projects in sustainable energy.
Images reproduced by kind permission of Richard Thorogood and Nick Martin.
Some of the birds that visit Kerridge End
Photographs courtesy of Rick Leigh