Macclesfield MP Tours Award Winning Tourism Businesses in Bollington
Comments Off

on Macclesfield MP Tours Award Winning Tourism Businesses in Bollington
As part of a tour of Bollington and Macclesfield's tourism gems, Macclesfield MP, David Rutley, joined Marketing Cheshire Chief Executive, Katrina Michel, to visit the multi-awarding winning Kerridge End Cottages, as part of a drive to showcase the strength of the businesses contributing to the area's visitor economy.
David and Katrina met with Ivor and Lyn Williams, owners of Kerridge End Cottages, a range of beautifully restored Kerridge stone buildings providing three multi-award winning self-catering holiday cottages.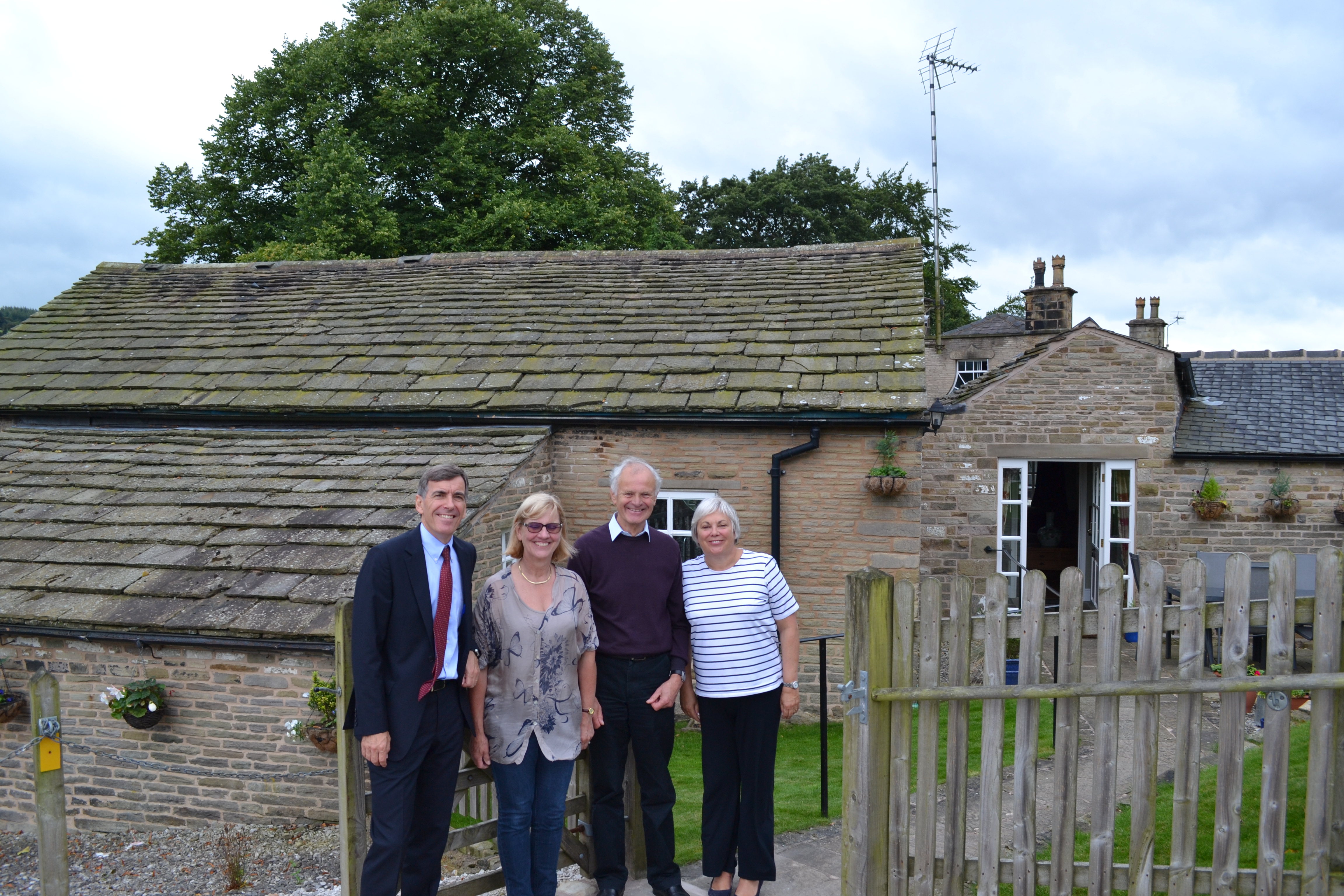 The cottages are graded 5 star gold by Enjoy England, and are winners of a multitude of other awards, including Enjoy England's Gold Award for exceptional quality of accommodation and service this year and the TripAdvisor Certificate of Excellence 2016, amongst many others.
Ivor and Lyn welcomed David and Katrina with a tour and overview of the cottages and fresh scones and tea in one of their lovingly restored cottages. Ivor said: "We were delighted to welcome David and Katrina to Kerridge End Cottages. The Cottages started out as out-buildings to our family home. However, we wanted to make the most of our beautiful location in the village of Rainow by transforming the coach house, hayloft and stable into top quality self-catering cottages, to provide guests with the best possible stay to enjoy the beautiful surroundings we have on our doorstep."
David Rutley, Macclesfield MP, said: "It was fantastic to visit Kerridge End Cottages and meet Ivor and Lyn. Their commitment to providing the best possible experience for visitors is wonderful to see, together with their attention to detail and the quality of the accommodation they provide.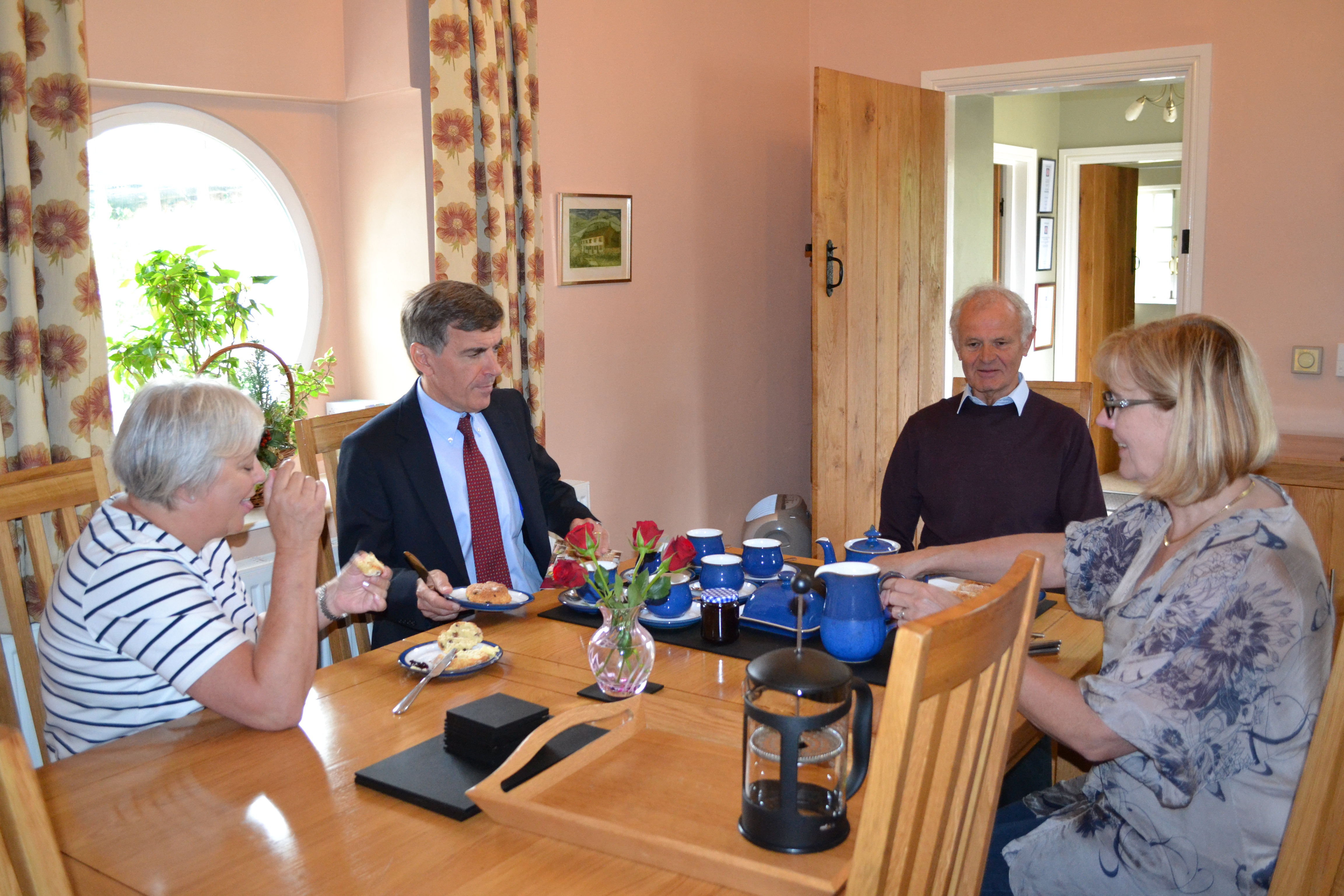 "It is clear to see why the cottages are so popular with visitors that want to come and explore the beautiful surroundings of our area.
"The visitor economy in this area is one of its key strengths and I am committed to championing the wonderful assets we have here and supporting initiatives that will help our economy grow and create benefits for our residents and businesses. I was extremely impressed by the quality of our offer and the contribution of the thriving businesses such as Kerridge End Cottages."
Katrina Michel, Chief Executive of Marketing Cheshire, added: "Kerridge End Cottages is a great example of the quality of our tourism businesses right across Cheshire. It is this commitment to excellence that will help to put the area on the map as a leading tourist destination and ensure that visitors keep returning, and it was great to see the contribution that Ivor and Lyn are making to the success of our visitor economy."
For further information about Kerridge End Cottages visit https://www.kerridgeendholidaycottages.co.uk/