Comments Off

on The Peaks of sophistication… right on your doorstep
This article was originally published on the Mirror website and this can be found here: http://www.mirror.co.uk/lifestyle/travel/british-breaks/weekend-break-in-the-peak-district-what-1292541
Matt Padmore is learning to love what home has to offer after a stroke left him in a wheelchair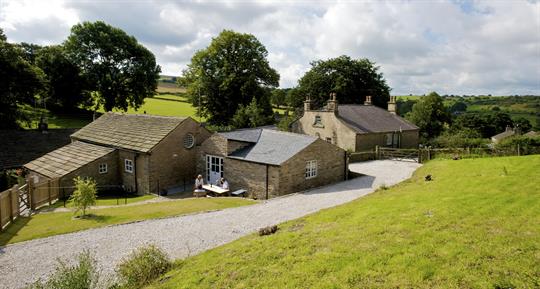 Grassroots: Kerridge End is set in the lush English countryside
Before I became disabled a few years ago, I loved to travel the world – Vietnam, Russia, Bali and Australia are just a few of the places I visited. I even lived in Japan for a bit.
After my stroke, things got a lot trickier. I now need help with everyday tasks – even a flight of stairs or a narrow door can pose a major problem for me.
It's not easy to jet around the world in a wheelchair. It's not impossible, of course, but it is much harder work and it can be incredibly expensive.
As a result, I'm learning to love things closer to home.
Which is why I was cautiously excited about the chance to visit Kerridge End Holiday Cottages, at Rainow in the Cheshire Peak District.
Usually, finding suitable accommodation is easy enough. But getting somewhere with a bit of character is often a much bigger ask.
We fell on our feet with Kerridge End. A group of three stone outbuildings connected to a main house, they were built in 1837, are Grade II-listed and have been sympathetically converted into luxurious, comfortable self-catering five-star accommodation.
We stayed in The Hayloft, all exposed beams and interestingly shaped windows. Everything was set perfectly for a wheelchair user.
There was a wet room with a shower chair, a waterproof wheelchair and a wheelchair-height work surface in the kitchen. There was even a lower level clothes rail in the wardrobe. The attention to detail was faultless.
From the homemade jam and scones waiting for us when we arrived to the iPad in the lounge that helped us to research the local area, owners Ivor and Lynn seem to have thought of just about everything under the sun.
Jill Jennings Travel feature: Interior of the cottage – Wet room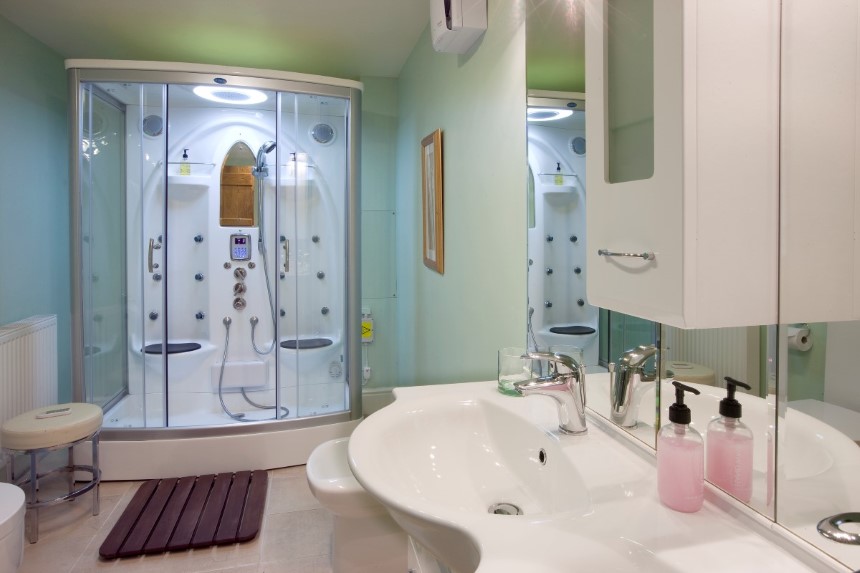 Modern: Wet room with shower
Rainow is a charming village surrounded by the majesty of the Peak District.
It's supposedly home to two members of New Order and a Stone Rose – although they must have been keeping a low profile that weekend, as there was no sign of them in any of the pubs we stopped in "just in case".
It was easy to see why this village would appeal to Mancunian rock royalty.
It's got a feeling of isolation even though it's only three miles from Macclesfield and 17 from Manchester.
Higgledy-piggledy old stone houses nestle in the shadow of the hills. It must make for a tranquil getaway.
The next morning brought a different kind of stargazing as we headed to nearby Jodrell Bank, home to the Lovell Telescope, the third largest steerable dish telescope in the world at 250ft.
It was the venue for the Stargazing Live programme on BBC2, presented by comedian Dara O' Briain and Professor Brian Cox.
Looming futuristically over the Cheshire countryside, the telescope must have been an extraordinary sight for locals when it opened back in 1955.
Jodrell Bank isn't just about admiring a big satellite dish, though.
There's also a Planet Pavilion and a Space Pavilion, where you can learn about the wonders of the universe (and everything is completely wheelchair-friendly, of course).
We worked through the interactive displays and film shows and left with our heads full of orreries and azimuths.
To be honest, we were at times a little blinded by some of the science, but the Whispering Dishes demonstrated really clearly what was going on.
These are two satellite dishes separated by a couple of hundred feet. You whisper into the centre of one of them and your friend, stationed in front of the other one but at the same time well out of earshot, should be able to hear you as clear as a bell.
It's an eerie phenomenon that perfectly illustrates what is happening on a much larger scale with the huge telescope behind you.
Having fed our minds, it was time to feed our bellies, so we headed up to The Cat and Fiddle pub. It's the country's second highest at 1,690ft and it doesn't look an inch under that. Snowy hillsides surrounded us as happy-go-lucky snowboarders strapped their helmets on outside.
We stayed nice and warm, enjoying a hearty lunch of braised pork belly for me and fish pie for my friends. All this was washed down with pints of Build A Rocket Boys, a local beer made for the band Elbow.
The Cat and Fiddle's stunning location makes it something of a mecca for walking fanatics. But we were more than happy just to drive up the A357. It's supposed to be Britain's most dangerous road, with frequent crashes. But the magnificent views along the way easily made it worth the supposed risk.
We finished eating just in time to head back to Kerridge End and start thinking about making dinner in the immaculately appointed kitchen.
The Peak District is not Kyoto or Ho Chi Minh City, as we all know. But sometimes, what you really need is right on your doorstep.
As we relaxed over wine and risotto a few hours later, we knew we'd found the pot of gold at the end of the Rainow.
Get there
Premier Cottages has 1,000 4* and 5* self-catering cottages in England, Scotland, Wales, Ireland, the Isles of Scilly and the Channel Islands.
A week at The Hayloft in the 5* Kerridge End Holiday Cottages costs from £710 in October. www.premiercottages.co.uk, 01625 424 220.
Virgin Trains run from London Euston to Macclesfield with advance fares £11.50. www.virgintrains.co.uk. ­
Macclesfield is 2hrs 50mins by car from Peterborough and 1hr 15mins from Bradford.
Tourism: www.discovercheshirepeakdistrict.co.uk.